Lets Create Great
Solutions

Together
Mobile Health Platform
Maternal and Child Health Application
We believe that technology can play a powerful role in solving some of the most daunting social challenges around the world. Pakistan has one of the highest maternal mortality ratios in the world as reported by the World Health Organization. Unfortunately, most of these mortalities are avoidable if proper health services are available. An effective approach to improve this condition has been the training and deployment of health care providers in the remote areas so that basic health services are accessible to everyone in a timely manner. However, despite many such initiatives the results are not very promising. Many of these interventions were not designed to be self sustaining and as soon as the government backing was relaxed, the health workers went out of practice. Part of the problem is lack of facilities to support healthcare providers through immediate reporting, patient tracking, reminders to clients as well as changing behaviors in the community to improve the uptake of services to make it a viable activity for the health providers in a sustainable way. On the other hand instant access to field data by the health officials and its analysis to highlight issues in a timely manner is also lacking inhibiting the government to design or modify policies to achieve the desired targets.
We are keenly interested in finding novel and effective solutions to local problems using technology backed interventions. In our quest to make a social impact through technology Pakvista Technologies partnered with Mercy Corps to design and implement a solution for healthcare workers providing critical care to maternal and newborn cases in the remotest parts of Pakistan. The Prime objective was to develop tools that will improve the uptake of the services provided by the health workers as well as improve data acquisition and visualization for decision support. Our solution comprised of a framework of mobile application, web based reporting dashboard and IP based communication system for reminders and behavior change communication.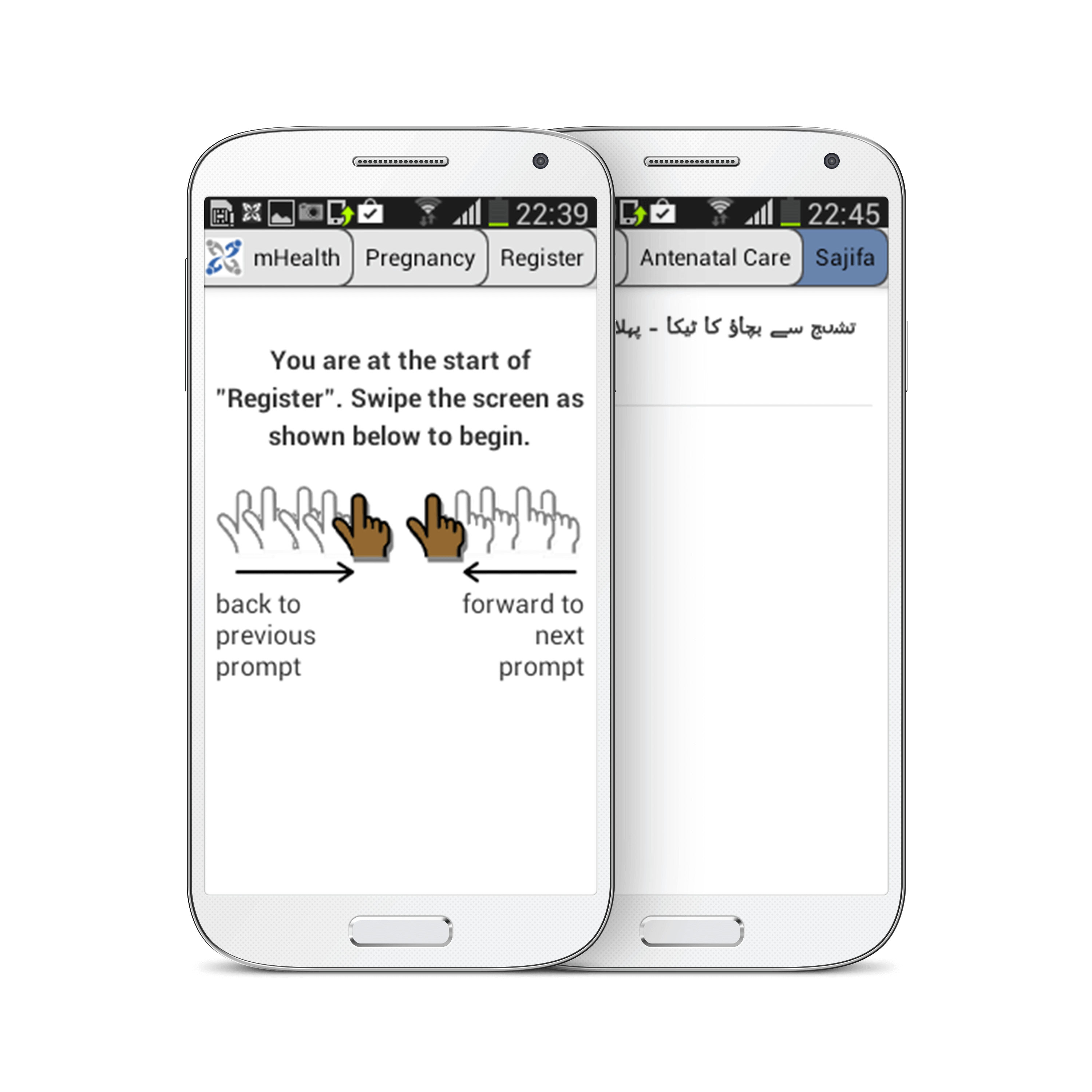 The mobile application was designed with caution, keeping in mind the low technical expertise and language needs of the health workers. A reporting dashboard was developed to give an instantaneous overview of the data acquired from the field using powerful multi faceted visualizations for improved decision support evidence as well as monitoring and evaluation of key performance indicators. The framework also implemented and provided VoIP and SMS services to send out localized audio messages in four local languages and SMS based reminders for appointment respectively.
IEEE Pulse featured story
Mercy Corps Revolutionizing childbirth in remote villages